About the show
The Edmundston Home & Outdoor Show is a brand new, unique chance to showcase products and services for the home building and renovation industries, along with exhibits to highlight powersports and outdoor activities -- plus the adventure tourism destinations that Northern New Brunswick is renowned for!
Positioned in the heart of the Upper Saint John River Valley, this first-time event coming to Edmundston will draw visitors from various regions across Northern New Brunswick, Québec and Northern Maine. The Jean- Daigle Centre and Sports Pavilion will make for an ideal venue with 55,000 square feet of exhibition space.
EXHIBIT IN THE SHOW
Join us at the Edmundston Home & Outdoor Show where you can showcase your products and services to a targeted audience, generating valuable leads and expanding your customer base. Benefit from the personal connections forged in a live setting and seize the chance to build brand awareness, establish credibility, and increase sales.
VISIT THE SHOW
Immerse yourself in a world of local home experts and explore new trends in home improvement and source top-quality products and services to bring your vision to life. Plus, an array of outdoors and lifestyle products at the show including powersports, watersports, RV's and more.
Join thousands of attendees in exploring up and coming trends in home improvement. From bathroom renovations to bedroom makeovers, landscaping inspiration to innovative lighting solutions, and much more. Immerse yourself in the lively atmosphere, engage with experts, and source top-quality products and services to bring your vision to life.
Date, Time & Location
Friday, May 3
12 noon – 8:00 pm
Saturday, May 4
10:00 am – 6:00 pm
Sunday, May 5
10:00 am – 4:00 pm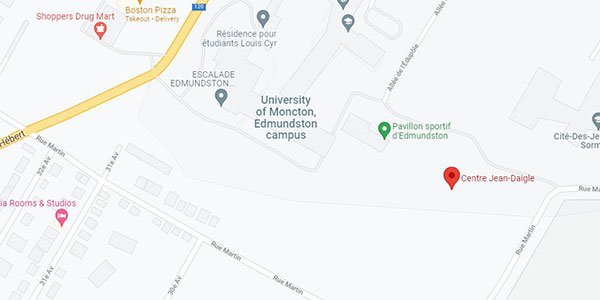 Centre Jean-Daigle and Pavillon Sportif d'Edmundston
85 rue du 15 aout
Edmundston, NB E3V 0G4