About the show
The Edmundston Home & Outdoor Show is a brand new, unique chance to showcase products and services for the home building and renovation industries, along with exhibits to highlight powersports and outdoor activities -- plus the adventure tourism destinations that Northern New Brunswick is renowned for!
Positioned in the heart of the Upper Saint John River Valley, this first-time event coming to Edmundston will draw visitors from various regions across Northern New Brunswick, Québec and Northern Maine. The Jean- Daigle Centre and Sports Pavilion will make for an ideal venue with 55,000 square feet of exhibition space.
EXHIBIT IN THE SHOW
Exhibiting at the Edmundston Home & Outdoors Show is an excellent value for your money. It's an affordable way to put your company in front of a live and engaged audience of homeowners, DIYers, gardeners, and outdoors enthusiasts.
VISIT THE SHOW
Local home experts, live demonstrations, brand new outdoors & lifestyle products, and more. So much to see and do for the whole family!
Date Time & Location
Friday, May 5
12 noon – 8:00 pm
Saturday, May 6
10:00 am – 6:00 pm
Sunday, May 7
10:00 am – 4:00 pm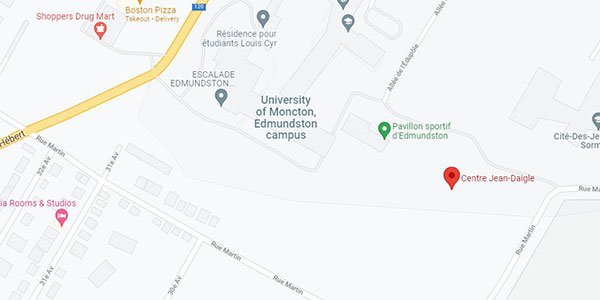 Centre Jean-Daigle and Pavillon Sportif d'Edmundston
85 rue du 15 aout
Edmundston, NB E3V 0G4
New Home and Outdoors Show Coming to Edmundston in 2023